R.W. Arto Vandian
District Deputy Grand Master
Fifth Manhattan District
Representing The Most Worshipful
JEFFREY M. WILLIAMSON
Grand Master of Masons in the State of New York
Below is a list of the Lodges in the 5th Manhattan District.
Lodges with individual web sites or On-Line Trestle Boards can
be viewed by clicking the Lodge Name.
LODGE NAME & NUMBER

MEETING DAYS

LOCATION

Amity #323

Second Thursdays
Corinthian Room 8th Fl Grand Lodge
Contniental #287

First Wednesdays

Renaissance Room 6th Fl Grand Lodge
Bunting Charity #727

Second & Fourth Fridays

Doric Room 8th Fl Grand Lodge
Carpenter Emmanuel #588
First & Third Tuesdays
Empire Room 12th Fl Grand Lodge
George Washington #285
First & Third Fridays
Doric Room 8th Fl Grand Lodge

Scotia #634

First Thursdays

Doric Room 8th Fl Grand Lodge

True Craftsman's #651

Third Wednesdays

Renaissance Room 6th Fl Grand Lodge

Willard Sylvan Grove #250

First Tuesdays

Kismet Temple

NOTE: All Lodges meet at 71 West 23rd St New York, NY 10010 Except Willard Sylvan Grove which meets at
Kismet Temple 18 West Nicholai Street, Hicksville NY 11801
ALL LODGE MEETING NOTICES CAN BE READ IN THE
"MEMBERS ONLY SECTION" LINK ABOVE
This is a PASSWORD Protected page. Contact Ed Weigert for your Password
Edward Weigert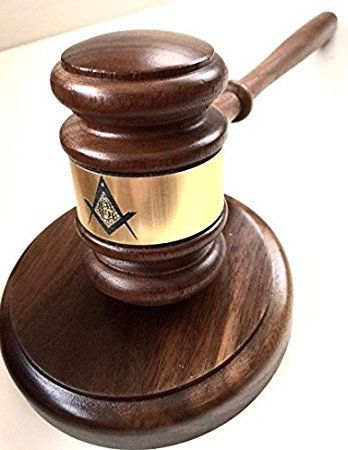 Present Home
of the
Traveling Gavel


CONTINENTAL #287
The Traveling Gavel is a way for each Lodge to enjoy traveling to other Lodges in our District.
If five or more Brothers attend a Lodge that has possession of the Traveling Gavel, they may then steal it for their own Lodge (until at least five Brothers attend their Lodge to steal it then from them). The Lodge who possesses the Gavel at the end of the year (with the most recorded time) will receive a special reward to each elected officer (TBD)
.